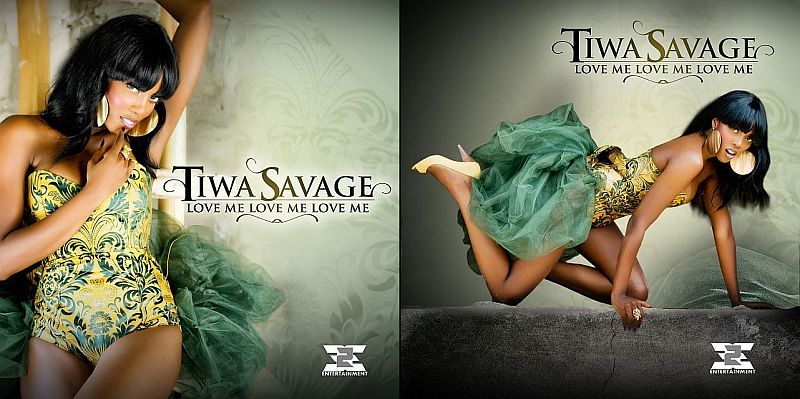 TIWA SAVAGE
AT the age of 16
Tiwa Savage
was destined to sing backup for George Michael. While puffing on her trombone near the back of the orchestra, Savage gazed through the rows of musicians and decided to position herself in the spotlight - singing in the front row.
An instant classic, folks about town in London started to take notice and she was soon sharing a stage with the "Faith" singer. Cementing her fate as an infectious musical force Savage went on to sing backup for Mary J. Blige, Destiny's Child, Chaka Khan, Spice Girl Emma Bunton, Kelly Clarkson, Andreas Bocelli, Sting, 50 Cent, The Black Eyed Peas, Eminem and Robbie Williams.
Currently, signed to Sony ATV as one of their premier songwriters, Savage will embark on a solo career and will release her debut in early 2011. Weaving an eclectic collision of influences on her record, the Nigerian native says her album will blend, "songs in my native language Yoruba and some straight up R&B soulful pop records."
Likening herself to an afro-pop Brandy, the singer, who also runs her own label 323 Music Entertainment with partner TJ (aka Tbillz), has collaborated with Chuck Harmony (Rihanna, Mary J. Blige), Warren "Oak" Felder (Chris Brown, Jennifer Lopez), and producer So Sick on her debut.Kele Kele Love was such a huge song that everybody knew she was born to do this.
Tiwa Savage
's new joint titled
Love me Love Me Love Me
produced by
H-Money
same producer on Kele Kele Love and co-written by Tiwa Savage herself and Rich "TK" King
Sometime last month the Kele ,kele Love Video was premièred on VEVO
{VEVO, is a music video website. It is a joint venture among Sony Music Entertainment, Universal Music Group, and Abu Dhabi Media with EMI ------ DOWNLOAD NOW
http://www.4shared.com/audio/x698KIGG/Love_me_Love_me_Love_me.html
AND INSTRUMENTAL
http://www.4shared.com/audio/cuUN4WQf/Love_me__Instrumental_.html