Today almost all the people around the world love to hear the music of their favorite singers. Everyone has their own taste in the music for e.g. some people likes soft music and some likes fast and rock music. Well in short music is a small part of everyone's life. Coming back to the topic I want to share a very interesting topic with you people and it is about the greatest singers ever in the history. Now you will be thinking of Rihanna, Beyonce, Akon, Enrique, Shakira and Backstreet Boys. Well no doubt that these guys are the best singers of the present decade. But there are other names that have revolutionized the music industry with there amazing and unique singing abilities and all their achievements have heavily influenced the modern world of music. Although they transferred their style and abilities to generations after generations but they are still considered as the greatest singers in history by present generation. So let's check out the top 10 greatest singers.
10. Stevie Wonder: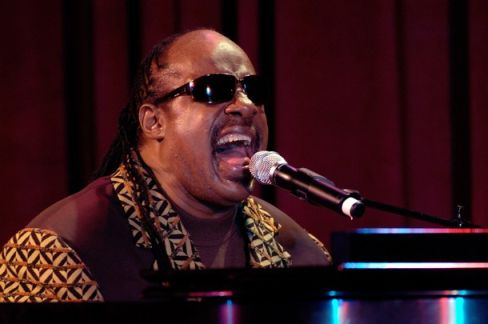 Stevie Wonder was blind shortly after his birth. But he possesses some mind blowing skills that have made him one of the greatest singers in the history. He is a record twenty two times Grammy Award winner his songs have been repeatedly ranked on the US top lists. He also received an Academy Award and was inducted into the "Rock and Roll Hall of Fame" and "Songwriters Hall of Fame"
9. Ottis Redding: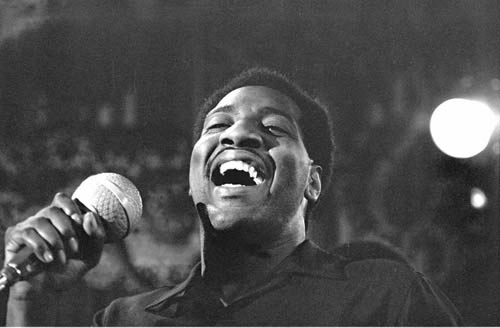 It was a sad day in the world of entertainment when Ottis Redding died in a plane crash at a very young age of 26 in 1967. But his deep voice has so much influenced the world of music that his legacy is still alive in the hearts of numerous people around the world. He was referred to as the "King of Soul" and due to his popularity and greatness he was posthumously inducted into the "Rock and Roll Hall of Fame" in 1989.
8. Michael Jackson: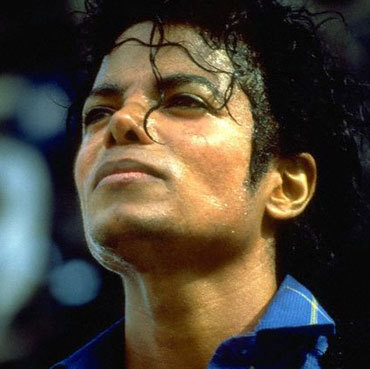 Michael Jackson is widely considered as the most popular and successful entertainer in history as recognized by the world and Guinness Books of World Record. He was a global figure in Popular Culture and is referred to as the "King of Pop". Since the beginning of his legendary career in 1971 he ruled the heart of the millions of the people for four decades. He enjoyed enormous success since 1980s and his unique vocal abilities and music have heavily influenced other artists who have adapted his style. He is the recipient of hundreds of awards including Grammy, American Music Award and many others. He was also inducted into the "Rock and Roll Hall of Fame" twice and in "Dance Hall of Fame".
7. Bob Dylan: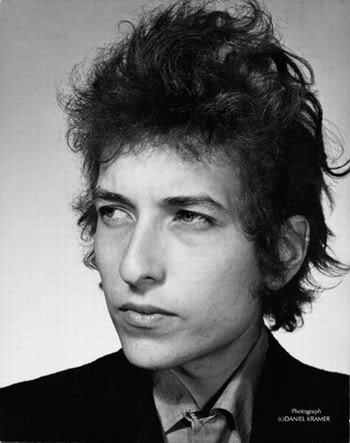 This guy here is an Academy of pop music and he has been ruling the world of music for over five decades. He is best known for his huge contribution in the pop music genre in 1960s as he was the one who eradicated the limits in the pop music. Bob Dylan also found great success in other genres like folk, blues, country and gospel, rockabilly, English, Scottish, Irish, rock and roll and even jazz and swing. He has been honored with numerous awards, most notably Academy Award, Grammy Award and Golden Globe Award. Along with this Bob Dylan was inducted into the "Rock and Roll Hall of Fame".
6. Marvin Gaye: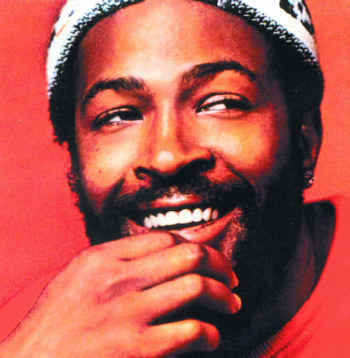 Marvin Gaye, widely known as the "Prince of Soul" and "Prince of Motown" was one of the most influential singer of 1960s, 1970s and early 1980s. He received numerous awards for his solo hits and was posthumously inducted into the "Rock and Roll Hall of Fame" in 1987 and in "Hollywood Rock Walk". He also received "Hollywood Walk of Fame" in 1990 for his achievements in the music industry.
5. Elvis Presley: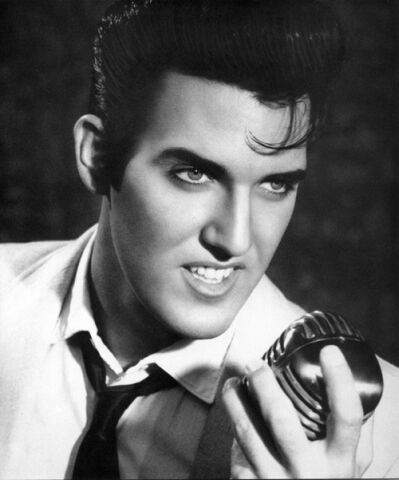 A 3 time Grammy Award winner and a Hall Of Famer, Elvis Presley was known as the "King of Rock and Roll" and a cultural icon. He is still considered as the greatest singer in history due to his versatile voice and his songs are still loved by millions of the people around the globe.
4. John Lennon: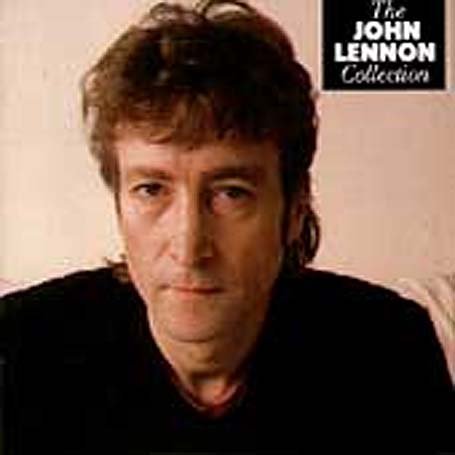 John Lennon was one of the founding members of The Beatles which played a huge part in John Lennon's rise to fame and made him one of the greatest singers in the history. He was known for his critically and commercially successful songwriting and singing which was the key factor of his popularity. He was murdered at an age of 40 by Mark Chapman in 1980 just three weeks after his new album was released.
3. Sam Cooke: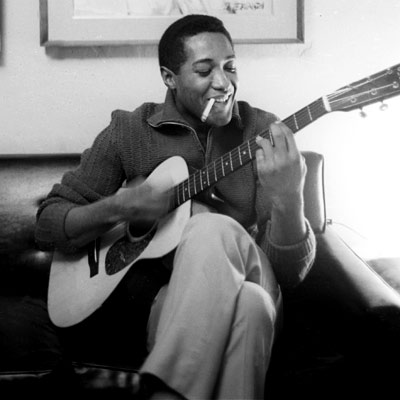 The most beloved singer in the history who revolutionized and influenced the modern world of music, Sam Cooke was known for his distinguish and unique vocal abilities. He is known as one of the founders of the Soul music and for this he was given the accolade of King of Soul. He left this world at a very young age of 33 but he is still regarded as the greatest singer ever in history.
2. Ray Charles: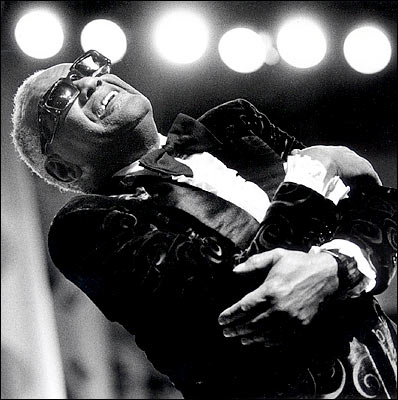 He was the first African-American to be given the artistic control by a mainstream record company. Ray Charles was the most influential singer in history of music and is regarded as one of the greatest of all time. Notable for his art of fusing rhythm and blues, gospel in early 1950s and achievement in Soul Genre is the biggest highlight of his career. After his death in 2004 he remained in the hearts of millions of people.
1. Aretha Franklin: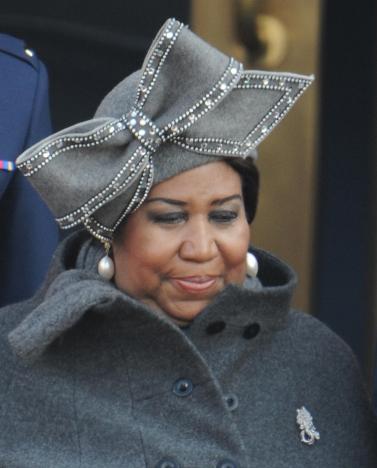 The greatest of all time Aretha Franklin is no doubt the most honored singer in the history of music. She is most notable for her soul recording and referred to as the Queen of Soul. She also met with great acclaim in other genres of music, most notably jazz, blues, R&B and gospel music. Due to her influential voice and hit collections of songs she has been awarded with 18 Grammy awards and two honorary Grammy awards. In 1987, Aretha Franklin became the first female artist to be inducted in the Rock and Rock Hall of Fame.